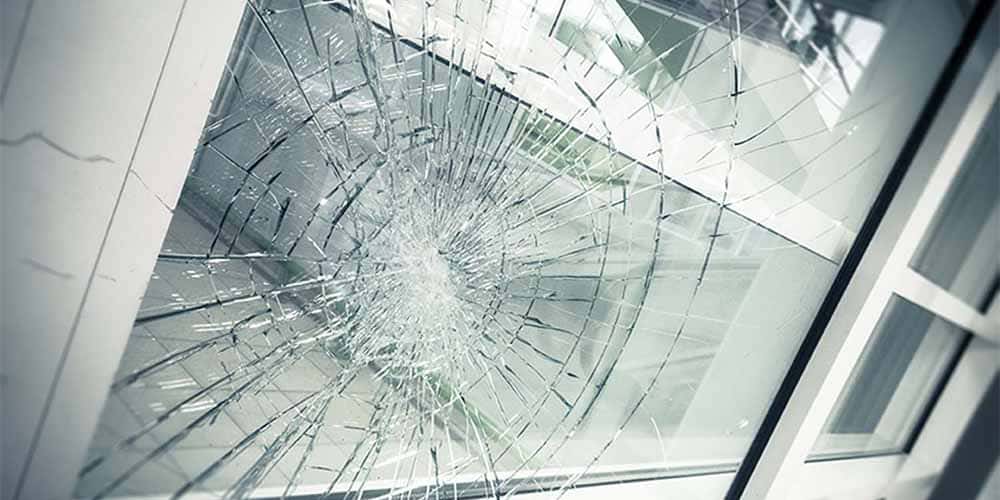 Home security is the prime concern for all of us and there are numerous ways through which you can ensure the safety of your home. To ensure home security you may have installed high tech alarms, cameras, physical guards, locks and so on but what about your windows? Are you wondering how to render security for one of the most susceptible points on your home? If your answer is yes, then you should go for safety films. Safety Films Offer Great Peace of mind for most of the people especially when it comes to protect to your home, place of work, banks, family or relatives from criminals, natural catastrophes such as tornadoes, hurricanes or a sudden gust of wind. A robber can easily shatter your windows and pilfer your precious possessions like laptop, jewelry, credit cards, computer, property papers etc.. within a minute. When the film is applied to the inner surface of the glass, it holds the glass strongly. This results to the high level of safety and security. Protection and safety is the key factor that has increased the demand of safety films.
LLumar Security Window Film, Actual Footage at Alabama pharmacy
These films have superb self-adhesive backing so there is no need of any glue for its installation. It creates a sturdy molecular bond with the glass and holds it even after numerous impacts. Even when the glass breaks or develop cracks it still remains adhered to the film.
When the window film is used in juxtaposition with high tech alarms, the alarm is activated with the first impact on the glass. Frequent efforts produce more sound and take more time before access is gained.
Ordinary glasses are the most susceptible part of your home, work place, building or automobile. With the installation of safety and security film, glass act as a 24X7 barrier or shield from catastrophes such as criminals, vandals, accidental falls, violent weather like hurricanes, tornado and earthquake and even terrorist and industrial explosions.

Augment the beauty of your home or working place: These films not only protect you from catastrophe but at the same time it augment the beauty of your home or working place many folds. They are available in various amazing colors and shades. Undoubtedly, these films give your home a designer look.
LLumar Safety Window Film Products
---
CLEAR SERIES




SAFETY FILM – CLEAR SERIES

Model: SCL SR PS4
Color: Clear
Thickness: 4mil (100 microns)
SOLAR PROPERTIES
% Visible Light Transmittance: 90
% Total Solar Energy Rejected: 15
% Ultraviolet Ray Protection: 99

SAFETY FILM – CLEAR SERIES

Model: SCL SR PS7
Color: Clear
Thickness: 7mil (175 microns)
SOLAR PROPERTIES
% Visible Light Transmittance: 89
% Total Solar Energy Rejected: 15
% Ultraviolet Ray Protection: 99

SAFETY FILM – CLEAR SERIES

Model: SCL SR PS8
Color: Clear
Thickness:  8mil (200 microns)
SOLAR PROPERTIES
% Visible Light Transmittance: 89
% Total Solar Energy Rejected: 16
% Ultraviolet Ray Protection: 99


SAFETY FILM – CLEAR SERIES

Model: SCL SR PS11
Color: Clear
Thickness:  11mil (275 microns)
SOLAR PROPERTIES
% Visible Light Transmittance: 85
% Total Solar Energy Rejected: 19
% Ultraviolet Ray Protection: 99

SAFETY FILM – CLEAR SERIES

Model: SCL SR PS13
Color: Clear
Thickness: 13mil (325 microns)
SOLAR PROPERTIES
% Visible Light Transmittance: 88
% Total Solar Energy Rejected: 17
% Ultraviolet Ray Protection: 99
SOLAR TINTED SERIES




SAFETY FILM – SOLAR SERIES

MODEL: N1020 SR PS4
Color: Neutral
Thickness: 4mil (100 microns)
SOLAR PROPERTIES
% Visible Light Transmittance: 24
% Total Solar Energy Rejected: 63
% Ultraviolet Ray Protection: 99

SAFETY FILM – SOLAR SERIES
MODEL: N1040 SR PS4
Color: Neutral
Thickness: 4mil (100 microns)
SOLAR PROPERTIES
% Visible Light Transmittance: 40
% Total Solar Energy Rejected: 50
% Ultraviolet Ray Protection: 99

SAFETY FILM – SOLAR SERIES
MODEL: N1050SRPS4
Color: Neutral
Thickness: 4mil (100 microns)
SOLAR PROPERTIES
% Visible Light Transmittance: 49
% Total Solar Energy Rejected: 42
% Ultraviolet Ray Protection: 99
SAFETY FILM – SOLAR SERIES

MODEL: N1035 SR PS8
Color: Neutral
Thickness:  8mil (200 microns)
SOLAR PROPERTIES
% Visible Light Transmittance: 41
% Total Solar Energy Rejected: 554
% Ultraviolet Ray Protection: 99
LLumar safety and security films conform to or have been tested to the following internationally recognized standards;
1). Personal Safety Glazing
2). Windborne Debris Protection
3). Physical Testing
4). Blast hazard Mitigation
5). Burglary Resistance