High-Performance Window Film made for Exterior Installation
Stands up to extreme sun, wind, and rain. Made to endure the outdoors.
Ideal for Areas without Interior Access
LLumar Exterior Window Films are installed for places that can only accessible exteriorly, with harsh environmental that are inevitable. It does not only help to protect every prolonged exposure object, and also our skin. Nevertheless it helps save the effort of changing many things at one go. It is a great eliminator of these negative effects. LLumar Exterior  Films have superior heat rejection and glare reduction performance
These films are made of strong scratch-resistant coating that enables it to withstand demanding sun exposure. It delivers impressive Heat rejection, Glare control, and 99% UV ray protection, and it is great at cost reduction assistance for a building's HVAC system.

We offer a comprehensive selection of the world's most premium window films suit your needs
Atmosphere solar control window film is an innovative retrofit solution for both commercial and residential spaces. It offers protection from UV rays, heat rejection, glare reduction, and a fresh, consistent look. It's a high-performance option that intercepts solar heat before it enters the building, reducing the need for energy-intensive cooling.
Exterior Safety & Security Film 
Building safety and security are top of mind for property owners and managers. Older buildings may have glass that is not up to current code. Replacing glass is a huge investment. Atmosphere Safety and Security window film helps hold broken glass together and may enable glass to pass Safety Glazing Testing Standards as it protects against severe weather, injury and property loss
Film Type and Data Specifications
Data using the National Fenestration Rating Council's (NFRC)
Colour: Neutral
Solar Properties:
% Visible Light Transmittance: 38
% Total Solar Energy Rejected: 51
% Ultraviolet Ray Protection: 99
Colour: Neutral
Solar Properties:
% Visible Light Transmittance: 23
% Total Solar Energy Rejected: 64
% Ultraviolet Ray Protection: 99
Exterior Safety & Security Series
Colour: Clear
Solar Properties:
% Visible Light Transmittance: 89
% Total Solar Energy Rejected: 16
% Ultraviolet Ray Protection: 99
Schedule a Free
Measurement and Consultation
To learn more about our services and how we can help you achieve your goals
Window Film can Intensify your Skylight Greater
LLumar film is the most outstanding world-class window tint supplier that, with more than 60 years of experience serving customers around the world, knows your needs better than anyone else. Maximum reliability and guaranteed superior quality, always from the hand of our trained installers.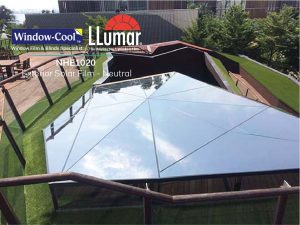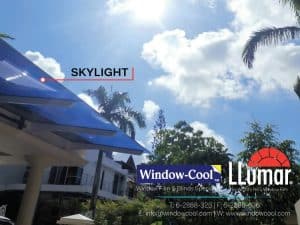 Window-Cool is the official distributor of LLumar window film in Singapore. One of the leading company specializing in glass window tinting all over in Singapore and has well experienced, trusted window film installation service. Most trusted company solar film Singapore's supplier.
Recommended applications: Home, Apartment / Condominium, Commercial Offices, Retail Spaces, Hotels, Schools & Universities, Health & Care Facilities, Automotive / Car
Have a Query or Require Assistance?
Whatever you need, we are here to assist you!
The Leading Provider of Window Shades in Singapore Since 1999