Block Heat, Not Light with LLumar Solar Film – We Control the Sun
The No. 1 Solar Film Singapore's Choice Brand
made in USA

Are you looking for the best solar film for your home windows? Then you need a superior level of quality that exceeds all your expectations. At Window-Cool, we know your perfect choice and best solar film for home windows, office buildings, and even cars in Singapore. As the most recognized and trusted solar film supplier in the country, we're confident that LLumar's advanced solar film solutions will meet all of your needs and provide a level of protection, privacy, and comfort you've never imagined before.
Given the hot climate we face in Singapore, having a solar control window film will solve all your temperature problems, without forcing you to sacrifice luminosity or your valuable views! LLumar sun control window film helps to block the sun's heat, glare, and harmful UV rays, filtering the level of light coming in.
LLumar solar film is the most outstanding world-class window tint supplier that, with more than 60 years of experience serving customers around the world, knows your needs better than anyone else. Maximum reliability and guaranteed superior quality, always from the hand of our trained installers. Window-Cool will supply and install your LLumar solar film in record time and comfort, so you can start enjoying the benefits of having a solar privacy film at home or in the office and control the temperature of the place in the most efficient way.

BLOCK SUN HEAT AND GLARE
Dawn breaks in Singapore, and the first sun rays begin to creep in through your window in an annoying way. Not only that, but throughout the day, your rooms get increasingly hot, and it becomes annoying to have to suffer the heat and glare. No more suffering this situation with LLumar solar window film. Thanks to its high-performance solar assets, you can control these factors in a completely personalized way.

ENERGY SAVING WINDOW FILM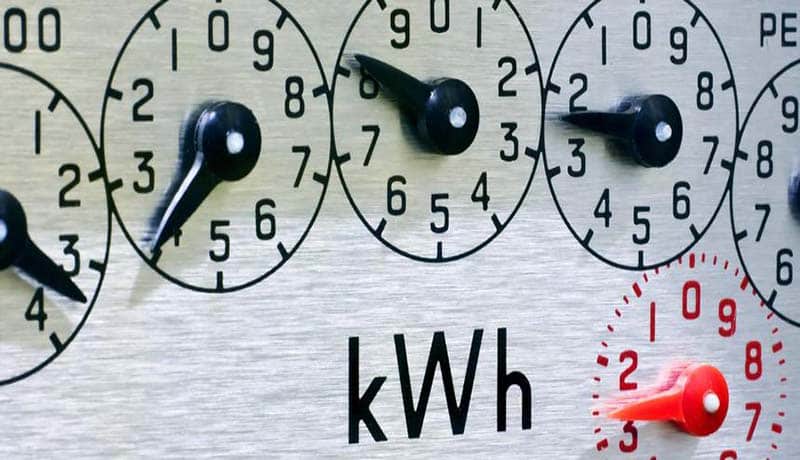 We are often forced to keep the air conditioning on all day to cope with the sweltering heat. Have you ever stopped to think about how much it is making you spend? It's much better to tackle the problem at its root by installing the LLumar UV window film. Take control of the hot and cold spots that cause temperature imbalances, easing further load and power consumption.

ENHANCE PRIVACY MATTERS

If you want to prevent onlookers from peeking in your windows, or to keep your private affairs put of view of everyone, without sacrificing the clear view of the outside, LLumar solar privacy film is your best ally. Absolute privacy and intimacy for you, your family, and your home.

IMPROVE APPEARANCE – GLASS ENHANCEMENT
Give a stylish boost and a fresh look to your windows, no matter how old they are. Applying LLumar sun control window film to them will enhance the look-and-feel of your room, making them resemble brand new. Your glass will look bright and radiant like never before.


PREVENT FADING OF INTERIOR HOME FURNISHING

Did you know that constant exposure of your furniture and floor to the sunlight causes severe fading and irreversible discoloration? Invest in the conservation of your interiors, protecting your windows with the best window tinting on the market. LLumar window film blocks out 99% of UV rays from the sun, giving you unparalleled protection and preventing wear and tear on your surfaces.
Available LLumar Sun Control Window Film Series –
Choose your Model

Reflective Solar Film
Is the most superior for sun protection with feature reflectance on both interiors and exteriors. Providing a high level of glare and heat control.  LLumar's one way mirror privacy solar window film or so called daytime privacy film is the no. 1 in demand sun control window film for home owners and buildings. Reflective solar film is highly recommended solar control film when it comes to best heat reduction. | view image
Deluxe Solar Film
Is powerful solar control without a shiny, mirror-like surface. Improved building aesthetics and privacy. Used where substantial heat and glare reduction, and very low internal & external surface reflectance are required with a gray color to match design aesthetics. Install deluxe solar film series, top solar film Singapore's choice for office / commercial building. | view image
Dual Reflective Solar Film
Dual reflective solar film or night vision series, this solar window film products where interior visible light reflectance is less than exterior visible light reflectance. Lower interior reflectance provides improved visibility from interior to exterior without affecting the film's solar performance. Dual reflective window tint series is the most popular solar window film for both residential and commercial. | view image

Neutral Solar Film
Products that have a very uniform (flat) transmission throughout the visible portion of the solar spectrum, resulting in excellent transmitted color balance & no region of the color spectrum being preferentially transmitted over the others. This neutral sun control series is one of highly recommended both homes & offices.
| view image
Specialty Solar Film
Provide a virtually invisible appearance, energy savings and aesthetics. These clear window film are the top choices for exclusive retail and prime commercial as well as residential applications.  | view image

We Specialize in Solar Film for Windows



Window-Cool is the official distributor of LLumar window film in Singapore. One of the leading company specializing in glass window tinting all over in Singapore and has well experienced, trusted window film installation service. Most trusted company solar film Singapore's supplier.
Enjoy Cool & Comfortable Drive with LLumar Window Film

Protect your skin while driving a long-lasting solution to protect your skin from the risks associated with the UV Rays. Find out more

Top 3 Window Privacy Options for Singapore Homes
Privacy protection window film enhance the privacy of your glass, Blocking the view of outsiders and passersby Find out more
HDB / Condos / Landed : Window Film Fit for your Home
Homeowners are more concerned about sun's heat and glare. Consult an expert. Find out more

Office Window Building Glare Solution
Protect workers from radiation exposure. Increase comfort.
Find out more